FLOWER DESIGN OF BRITAIN EUROPE SCHOOL 2017 London
-Annual Autumn Master Class-

Thank you for visiting the page. This course is cancelled.
THE ART OF ENTERTAINING
In today's flower world the public are drifting away from the average flower shop, they are sourcing their flowers from many different outlets. As florists and designers we can retain our core business which focuses around wedding flowers, sympathy flowers and anything that needs a real technique. This is something our competitors in the large stores as yet do not cater for.

Our course this year will focus on 2 areas, producing designs for specialist entertaining, showing of our techniques which differ greatly in appearance and emphasize the different plant materials and flowers which are not always readily available on the high street. We will follow the trend of using living plant material and incorporating it with design techniques and sundry materials which will give our customers longevity and real pleasure.

Our visiting designer Laura Leong who is of world class redound will spend a day on wedding design. This will give each and every student the privilege of working alongside the 1st class designer. Barbara Shakespeare our former principal will return with new product development from leading wholesalers and as usual turn them into new ideas and fashion. Geoffrey Hughes will take the more unusual to another level, using everyday product turning inside out and creating an off the wall feeling.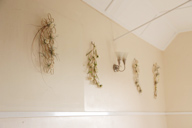 Depending on our numbers we will also introduce a surprise element accompanied by a further designer. All the above elements will lead to a fun and interesting set of Master classes creating the art of flower design. We have 10 places available in the heart of London early booking is recommended, look forward to seeing you all!
LeafletPDF
26 - 29 Oct, 2017
Hammersmith London
Course fee £960
Entry form

Laura Leong, NDSF, BA Hons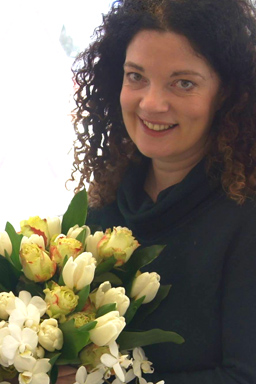 Laura Leong is a UK based floral designer and has nearly 30 years of experience in teaching and currently her work much involves with demonstrating, lecturing, and large scale exhibition works. She is also renowned floral stylist specialising in bespoke wedding design.

Laura is a competitor in her own and holds many titles at major competitions. She is the winner of bridal design category in the Croatia Cup 2014, won the honorable title Chelsea Florist of the Year 2013 and also 2015. The most recent success is that she has represented the UK as the Europa Cup competitor 2016. She has worked on and contributed to many leading bridal magazines such as 'Fusion Flower Weddings' and she holds several medals. She enjoys all aspects of floristry and
has been devoted to train many florists or competitors.

laura will be bringing a wealth of experience and teaching specialise in her unique bridal bouquets. Wedding is all part of the theme that we are adopting this year which is 'Design for Entertaining'. The inspiration for creating a party of your dreams and a wedding bouquet you will never forget.



Barbara Shakespeare NDSF, MF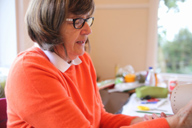 Her teaching career reached over 30 years. She was the principal of the school for past 23 years and at the same time had managed very busy flower shop. Her thinking is rational and her design is always practical . Not only her students but also her customers are well aware of her brilliant skills!





Geoffrey Hughes MF and commercial designer, Principal of the flower school

Geoffrey is one of the off the wall thinking tutors and fond of creative works. Teaching is his passion and extending students his efforts to raise standards of personal abilities. He wishes everyone to be filled with knowledges and bursting with inspirations.






Entry to the course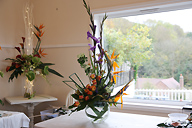 This course caters for students who would like to challenge something new in the industry and are aiming to obtain further knowledge of the latest floristry techniques. It doesn't matter if you are a professional florists or not, but requires some knowledge of floristry. We welcome everybody who has great passions for flowers!
Entry form
Accommodation in London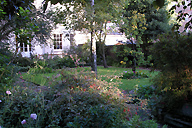 Only couple minutes of walk from Hammersmith station, there is very quiet and peaceful place. It is a hotel run by Christian Community with beautiful garden. We set our school venue one of their meeting rooms. The accommodation is affordable price but just please bear in mind that rooms are limited.

inquiry: info@fdb-flower.com / application / leafletPDF


2016 | 2015 | 2014 | 2013 | 2012 | 2011 | 2010 London class | 2009 London class